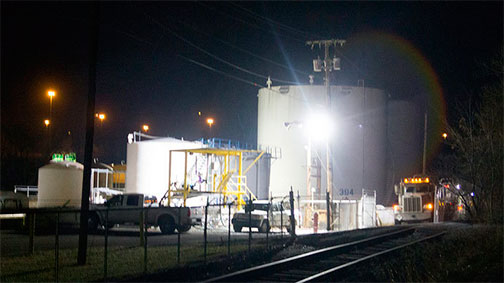 Residents in the greater Charleston, SC, W. Virginia area were told not to drink, cook, bathe, or even wash clothing, due to a major toxic chemical spill.
On January 9th, 2014, About Three-Hundred-Thousand residents in Nine counties in the greater Charleston, SC, and West Virginia area were affected due to 4-Methylcyclohexane Methanol chemical spill into the nearby Elk River, a local source for drinking water for the area.
4-Methylcyclohexane Methanol is a chemical used as a frothing agent process during coal washing. The toxic chemical leaked from a tank and overran a failed containment area and flowed directly into the Elk River. The company, Freedom Industries in Charleston is responsible for the contamination, which despite the seriousness of the situation, has not offered any comments.
Methylcyclohexane Methanol, a petroleum derivative, is a clear liquid with a benzene-like odor. It's used as a solvent for cellulose, and in organic synthesis. It's also a component of jet fuel. The chemical is a skin and lung irritant and is a known carcinogen. By itself, it poses a severe fire hazard.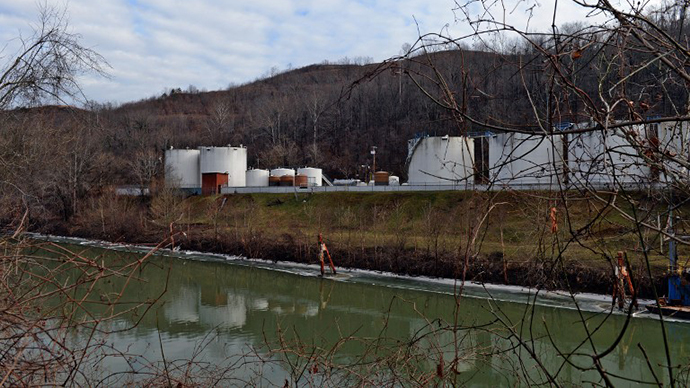 Charleston's Kanawha Health Dept. is mandating that schools, day-cares, universities, and restaurants will all need to shut down. West Virginia's governor, Earl Ray Tomblin has declared a state of emergency, and will be in effect until the water is declared "safe to drink", which could take weeks.
The local water treatment plant, which uses the river as a feed stock, is directly downstream of the spill. Tomblin said, "The water has been contaminated."
Officials have gone into public-relations mode for the responsible company, saying they aren't sure what hazard the spill poses to humans. The company, or officials have not declared the volume of chemical spilled into the water way, although the leaking tank from which it came, has a capacity of 48,000 gallons.
Local store shelves have been stripped of bottled water and related necessities, but several water stations are being set up for West Virginia American Water customers. No word of consideration has been issued for those residents who draw their water from their own private wells.
In the age of toxicity, the only way to assure that you're drinking clean water is to install your own Home Water Filter System. Reverse Osmosis systems are excellent at greatly reducing or eliminating chemical contaminants in your drinking water.
Sources:
---