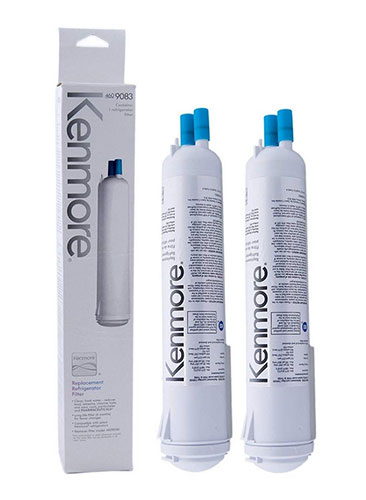 Model #: 9083, 4.7 out of 5 stars with 43 reviews.
Sears offers this Genuine Kenmore refrigerator Water Filter as a 2-Pack. Kenmore Water Filters are certified to greatly reduce a wide range of contaminants.
Enjoy a long 6-month filter life of clean, fresh water with this Kenmore Replacement Refrigerator Filter. This filter is NSF-certified to reduce lead, asbestos, chlorine taste and odor, sediment and trace pharmaceuticals.
This is a mechanical and chemical reduction filter that's used in refrigerators which accept Kenmore 9083 filters.
Kenmore refrigerator Water Filter 09083 Spec's

Item Weight:
12 ounces (0.34 kg)
Product Dimensions:
13.6″ x 2.6″ x 2.4″ (35.5cm x 6.6 x 6.1)
Item model number:
09083
Service Flow Rate:
0.5 gpm @ 60 psig (1.89 lpm @ 413.7 kPa)
Item Package Quantity:
1 Water Filter
Water Filter Life:
6 months
NSF Certification:
41, 53, 401
CSA Certification:
483.1
 
 
This Kenmore Refrigerator water Filter is NSF Certified:
To earn NSF certification, water filters must undergo extensive testing to confirm that they meet the strict requirements of American National Standards. NSF certification also requires filters to be re-tested periodically and re-certified each year, which ensures that they continue to meet all stated requirements over time.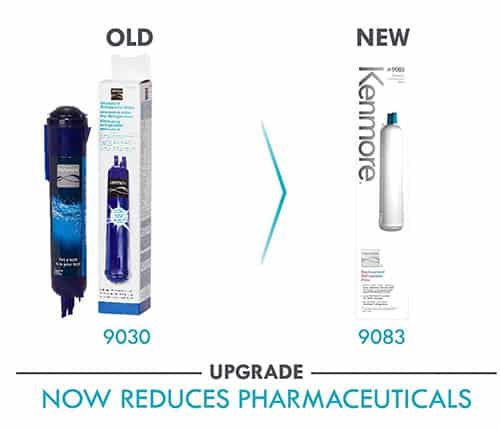 When shopping for a filter, be sure to only consider filters certified by NSF International. This independent organization certifies filters against three contaminant categories: 1). appearance and taste, 2). health concerns, and 3). New or emerging contaminants.
NSF/ANSI 42 Drinking Water Treatment Units, Aesthetic Effects
This standard covers point-of-use (POU) and point-of-entry (POE) systems designed to reduce specific aesthetic or non-health-related contaminants (chlorine, taste and odor, and particulates Class I) that may be present in public or private drinking water.
NSF 53 Protects Against:
Lead & Other Heavy Metals
Asbestos
Industrial Chemicals
NSF 401 Protects Against:
Pesticides
Herbicides
Pharmaceuticals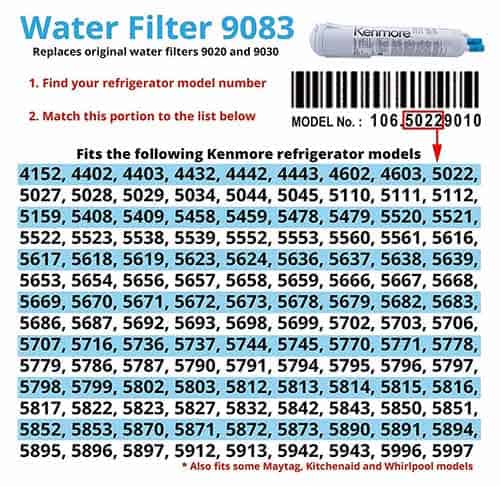 CSA B483.1 was developed by the Canadian Standards Association developed this standard for Drinking Water Treatment Systems. Published in 2007, this standard references the NSF/ANSI DWTU Standards to meet plumbing, mechanical, and electrical requirements for drinking water treatment components and complete systems. Products under this scope include Point of Use (POU) and Point of Entry (POE) plumbed systems and non-plumbed systems.
The concentration of the indicated substances in water entering the system was reduced to a concentration less than or equal to the permissible limit for water leaving the system, as specified in NSF/ANSI Standards 42, 53, 401 and CSA 483.1
Certified by NSF International to remove 99.3% / >99.4% of lead at Test Parameters: @ pH 6.5 / @ pH 8.5. Reduction may vary based on your water's PH level. Contaminants reduced by this water filter are not necessarily in all users' water.
This system has been tested according to NSF/ANSI Standards 42, 53, 401 and CSA 483.1 for the reduction of the 30 contaminants listed in the Performance Data Sheet, including lead, pesticides, pharmaceuticals, mercury, chlorine and waterborne parasites.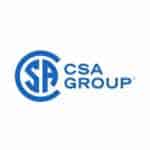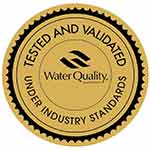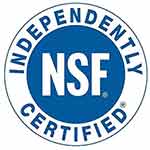 It should be noted that: Contaminants reduced by this water filter are not necessarily in all users' water.
Filter Capacity and Recommended Replacement Schedule:
The general capacity for one filter is about 200 U.S. gallons (757 liters) or 6-months time, whichever comes first. Filter life depends on how much you use it and the quality of the incoming water. The flow rate is 0.5 gpm (1.89 lpm).
It's recommended that you change your Kenmore refrigerator water filter every six months to maintain clean and fresh tasting water.
My Thoughts on the Kenmore Refrigerator Water Filter:
This is a genuine Kenmore Refrigerator Water filter. Be very careful when searching for brand-name filters like Kenmore and others. There are sellers who are advertising brand-name filters, then delivering non-brand, generic filters sourced from overseas, which have not gone through the strict certifications that the brand name filters have.
Whirlpool has just recently won a lawsuit against such a seller in March, 2019 for doing this very thing.
Sears (Kenmore brand) has made the effort to have independent and thorough testing conducted on their filters. This gives me confidence of the effectiveness of their filters. It's highly rated by customers.
Some consumers will use a Total Dissolved Solids (TDS) tester to determine water quality. A TDS meter measures mineral content in the water in parts-per-million (PPM). This filter is not meant to remove minerals such as calcium, magnesium, potassium, sodium, which are detectable in TDS meters. Many people consider these electrolytes as desirable as they help make the water taste better and are essential for many processes in the body. A TDS meter cannot accurately determine water quality alone. It has no ability to test for a wide range of contaminants.
Kenmore says that it's important to verify that you're ordering the proper filter for your fridge. Go to Sears Parts Direct website, put in your model number, and it will tell which filters will fit your refrigerator.
There's a drop down menu showing what the number plate looks like, showing where to find your fridges model number. Click on "Use our finder".
Pros:
Fully certified Genuine Kenmore filter.
Superior contaminant reduction
Produces clean, fresh tasting water
Certified to reduce 99% of lead
Cons:
Pricier than other water filters
Does not remove fluoride
Conclusion:
Your refrigerator water filter has an important role in ensuring you and your family have clean, fresh-tasting water whenever it's needed.
See Kenmore 9083 2-Pack Filters at Amazon
Avoid getting counterfeit filters,
Order genuine Kenmore 9083 filters at Sears PartsDirect
---
Kenmore is a registered brand of Sears Corporation. Sears is one of the worlds leading major home appliance companies.
Kenmore refrigerator filters are the only filters approved for and Compatible with select Kenmore® refrigerators.
---