You want a refrigerator water filter that's effective in removing contaminants so your water is safe to drink, and you want it at a fair price. Sounds good, but…
So what's the problem?
A problem exists of widespread supply of counterfeit refrigerator filters sold on major online websites, packaged as if they are the real deal. Additionally, the products on these sites have numerous fake reviews, so you can't even make an informed decision based on accurate opinions.
Fighting Counterfeit Refrigerator Water Filters
The problem of online phony-brand filters has grown so large and pervasive that the manufacturers are actively fighting it. Those cheaper imposter filters are not capable of meeting the certification requirements of NSF, ANSI, WQA and Canada's CSA standards to remove the contaminants that the genuine-brand, filter manufacturers have worked so hard to achieve.
To earn NSF certification, water filters must undergo extensive testing to confirm that they meet the strict requirements of American National Standards. NSF certification also requires filters to be re-tested periodically and re-certified each year, which ensures that they continue to meet all stated requirements over time.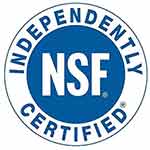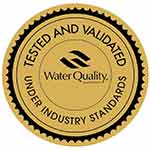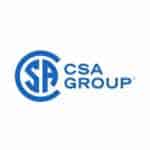 Fake-brand water filters don't meet these strict certifications. Even worse, counterfeit filters have been tested and found to leach cancer-causing chemicals from the plastics they use into the water that you wind up drinking!
This has become such a problem that some manufactures have even implanted sensor chips, or added special authentication features in their genuine-brand filters.
Genuine-Brand Refrigerator Water Filters Perform as Expected
You can have piece of mind knowing that your water is as pure as possible, that the filters you pay for are the genuine, brand-name filters, validated to perform as advertised and as you expect. You'll know this because your fridge will always have the genuine, brand-name filter installed; doing its job of removing impurities, making sure your water is as safe as possible and tasting its best.
What's different now?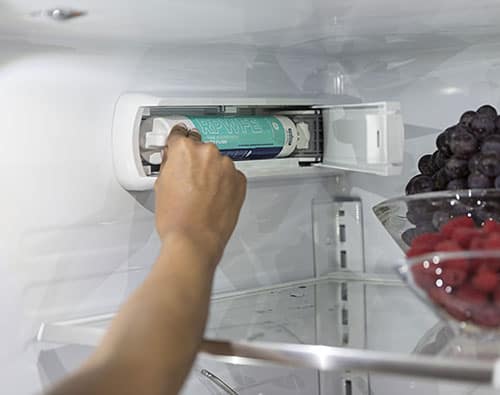 'Sears PartsDirect' has partnered up with several manufacturers to sell their REAL, brand-name, high-quality refrigerator water filters. No longer will you have to worry and wonder if you're getting the genuine, brand-name filters you've paid for, the filters that are actually certified by regulatory agencies to remove the impurities you want gone!
What can you do now?
Sears PartsDirect sells the legitimate, NSF-certified water filters for all major refrigerator brands, including Kenmore, Frigidaire, GE, Whirlpool and many others.
Do you want to make sure you're getting legitimate, quality, brand-name water filters for your refrigerator? Avoid imitation filters and never be uncertain again. You deserve better.
Visit 'Sears PartsDirect' now and order your genuine-brand filter.   Use their easy-to-use 'Filter Finder'.   Piece of mind couldn't be easier or more cost effective.
View a collection of the most popular Refrigerator Water Filters at Sears PartsDirect.